If you're struggling to find a particular book, ask your local bookseller! They're great at that stuff. (Do not ask me. I'm not good at it.)
Standalone novels
Timothy Blake
(for adult audiences, published by Allen & Unwin, Hanover Square Press and Bolinda)

A disturbed FBI consultant—with a terrible secret—races the clock to search Houston, Texas for a kidnapped boy.
"Gloriously f****d up." —Gabriel Bergmoser, award-winning author of The Hunted
Comedies
(9+, Scholastic ANZ)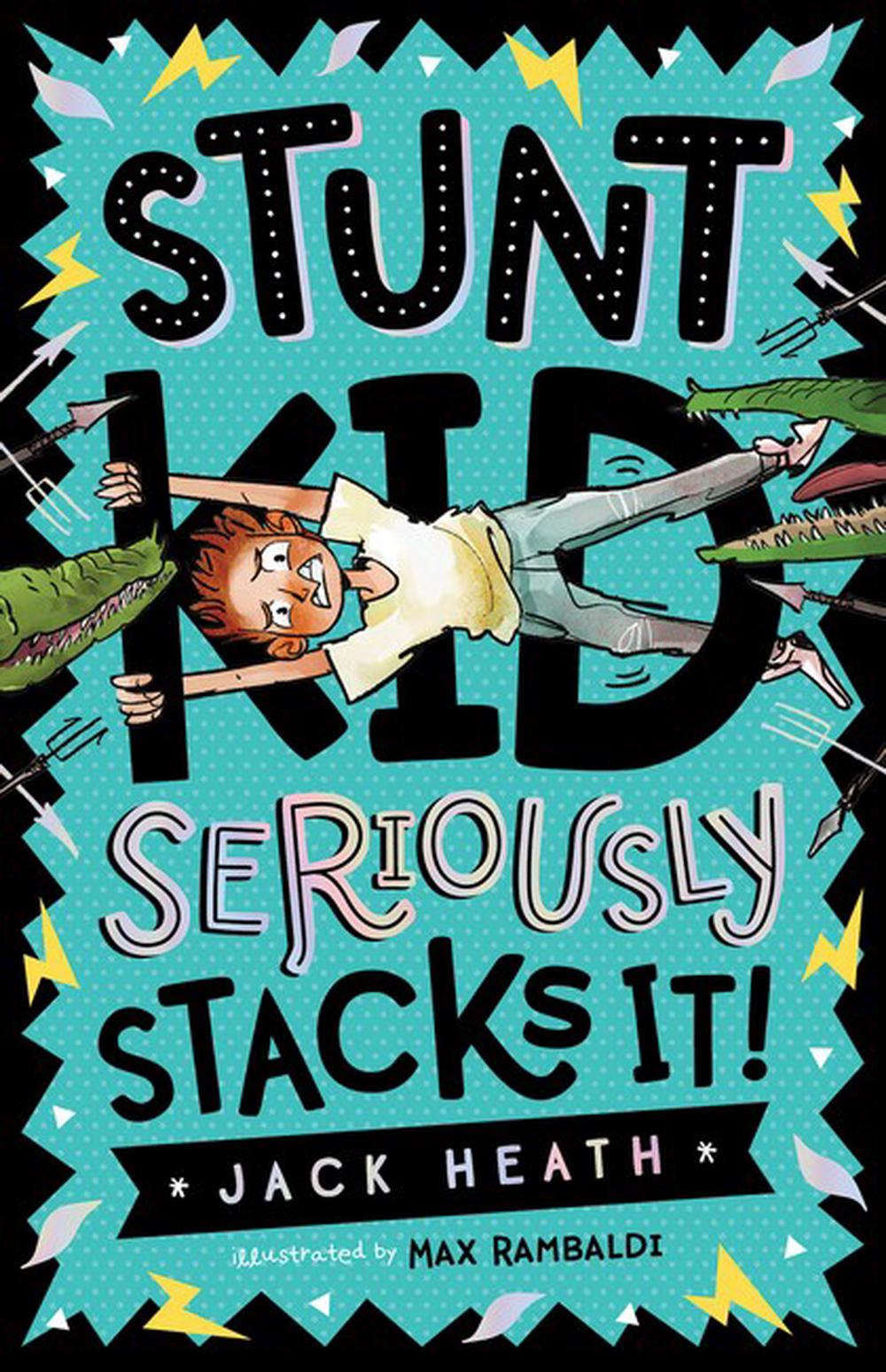 Levi is pretty sick of starring in Dad's stupid TV show, Kid Kablam. Because Levi is the kid who gets KABLAMMED! So far he's been knocked down, blown up, and attacked by wild animals. And Dad has one more scene planned – the most dangerous stunt so far. Can Levi survive this final stunt without seriously stacking it?
Liars
(9+, Scholastic ANZ, Simon & Schuster North America)

When Jarli's lie-detector app goes viral, he becomes the target of organised crime.

"No backstory necessary in a Jack Heath thriller. We are straight into the action within two sentences." -Michelle
Minutes
(9+, published by Scholastic Australia and Sterling USA)
Ten linked stories per book, all written in real-time. Will Tony find a cure to the deadly virus? How will Liliana escape from the burning building? Can Tak outsmart a killer robot? Where can Sally hide from the giant mosquito? Will Ella free herself from the quicksand before the predators in the jungle find her? The Danger series has all this and more.
"You won't be able to put down this action-packed thriller, even better read with the minutes ticking over in the margins… Highly recommended for children aged 10+." – Artelle Lenthall, Creative Kids Tales
Countdown to Danger / Choose Your Destiny
(8+, Scholastic Australia, Sterling USA)
Thirty endings per book—choose wisely. Can you escape
from a group of bank robbers? How about outrunning molten lava? And can you hide from a giant shark?
"A seriously fun, wild ride." —Cate Whittle, author of Wyrd
The Mysterious World of Cosentino
(6+, Scholastic Australia)
The Mysterious World of Cosentino is about the adventures of an illusionist living in a world where magic is real – but banned by the evil King of Diamonds. Each book has beautiful illustrations, plenty of humour and each one even teaches magic tricks!
Videos, printable cards and more at scholastic.com.au/cosentino
The Fero Files
(10+, Allen & Unwin)
Fero isn't a spy—but he looks like someone who is. When he gets arrested in a case of mistaken identity, volunteering for a dangerous mission may be his only hope. This espionage series was nominated for several awards and has delighted fans of the Jason Bourne and Alex Rider series.
"While it's fast-paced and action-packed and all those adjectives an adventure novel for young people should be, I think it also explores themes that are relevant in the real world with quite a lot of nuance and subtlety." —Steph Bowe, author of Night Swimming
Scream
(9+, Scholastic Australia, Bayard Frisson France)
Welcome to Axe Falls, a town filled with terrifying creatures.
"Excellent. All types of whacky scary wonderful." —Dimity Powell
Ashley Arthur
(12+, Pan Macmillan, Scholastic America, Usborne UK)
Two teenage thieves become the target of a hit man.
"Just. Plain. Awesome. I sat down with this book with no real intention of starting that night, I was just checking it out. Next thing I know, it is 2 o'clock in the morning and I finished it. Thriller, indeed." -Alyssa
Six Of Hearts
(12+, Pan Macmillan Australia, Scholastic America)
A teenage superhuman fights for justice in a grim future.
"It's… well, its like reading an action-packed movie. And it's awesome." -Amy
Looking for something that isn't here? It's possible that it was written by a different Jack Heath. There are a few of us around. I didn't, for example, write that book about the witch trials.